arrow_backBack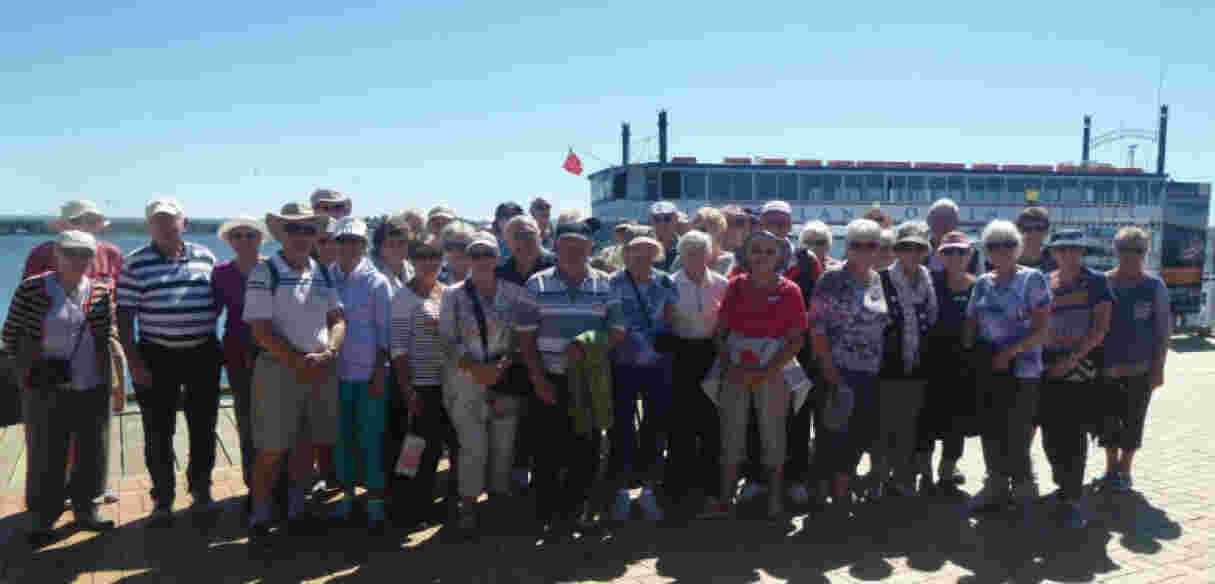 Village Bus Trip a Huge Success
Pacific Coast News
On a brilliant sunny morning in late March, 40 residents boarded a hired bus and set off to Rotorua for a day's outing, organised by the Village Social Committee.
First stop was the Sequoia Café for a delicious morning tea of scones, jam and cream, and fully fortified the group set off for the Redwood Forest Tree Walk.
The Redwoods Treewalk is a half-kilometre long walkway that consists of a series of 23 suspension bridges traversing the gaps between 22 majestic 100-year old Redwood trees. Attached to each tree are 22 living decks, offering visitors a unique, and birds-eye perspective of this world-renowned forest. At 553-metres, Treewalk is the longest suspended bridge course of its' kind in the world and a unique example of eco-engineering.
Then it was on to Rotorua itself where the group boarded the Lakeland Queen Paddle boat for lunch and a ride across the sparkling waters of Lake Rotorua.
On completion of the boat trip, it was on to the Garden and Art Gallery of artist Jeanette Blackburn. Many of the residents thought was the most beautiful gardens they had ever seen.
Far too soon it was time to make the return journey back to the Village, made even more enjoyable with lots of drawing of raffles by "Camp Mother", Margaret Campbell.
The general consensus from the group was that this was a great day and a special one to remember. Well done the Social Committee.
Share this article via: