arrow_backBack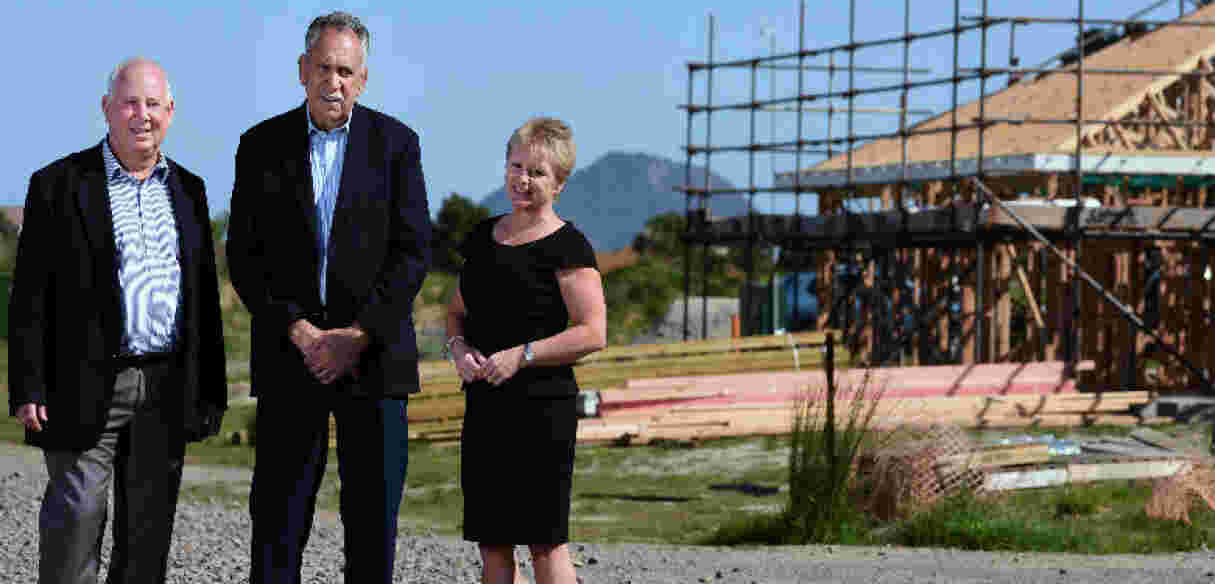 Road extension means safer village access for residents
Pacific Coast News
Plans to complete the Grenada Street link-road will ease traffic congestion and make entering and exiting the village much safer for residents and visitors.
Tauranga City Council recently gave the road extension the green light, following approval by the Maori Land Court for the landowners (Mangatawa Papamoa Blocks Inc), to donate to Council the 400 metres of ground needed to complete Grenada Street. The unfinished strip runs directly behind Pacific Coast Village. Its development will connect Sunrise Avenue and Sandhurst Drive – and provide another route for locals and visitors travelling between Papamoa and Bayfair. The new route will divert traffic away from the front entrance of the village along Maranui Street where traffic jams occur almost daily, and make turning in and out of the village much safer for drivers. Once completed, Grenada Street will allow for the development of a second entry and exit point to the village.
Graham Wilkinson, managing partner of Pacific Coast Village, says the village is gaining in popularity and expanding rapidly and that a second entranceway will not only become necessary but will further ease traffic flow – and improve road safety – for village residents.
News of the project has been well received by village residents and the wider community, many of who have been advocating for the link road to be finished for some time. Work is likely to start early 2016 – years ahead of schedule – at an estimated total cost of around $1 million. Pacific Coast Village, which brokered the deal, and Papamoa Blocks (also a shareholder in Pacific Coast Village) have entered into a cost-sharing agreement to speed up the work. Tenders for the work are expected to be called shortly in anticipation of the road being completed next year.
Mr Wilkinson, says, "This outcome is a great result for the area. All parties should be commended on their contribution to finding a practical solution that will have lasting benefit for the Papamoa and Mt Maunganui communities."
Share this article via: