arrow_backBack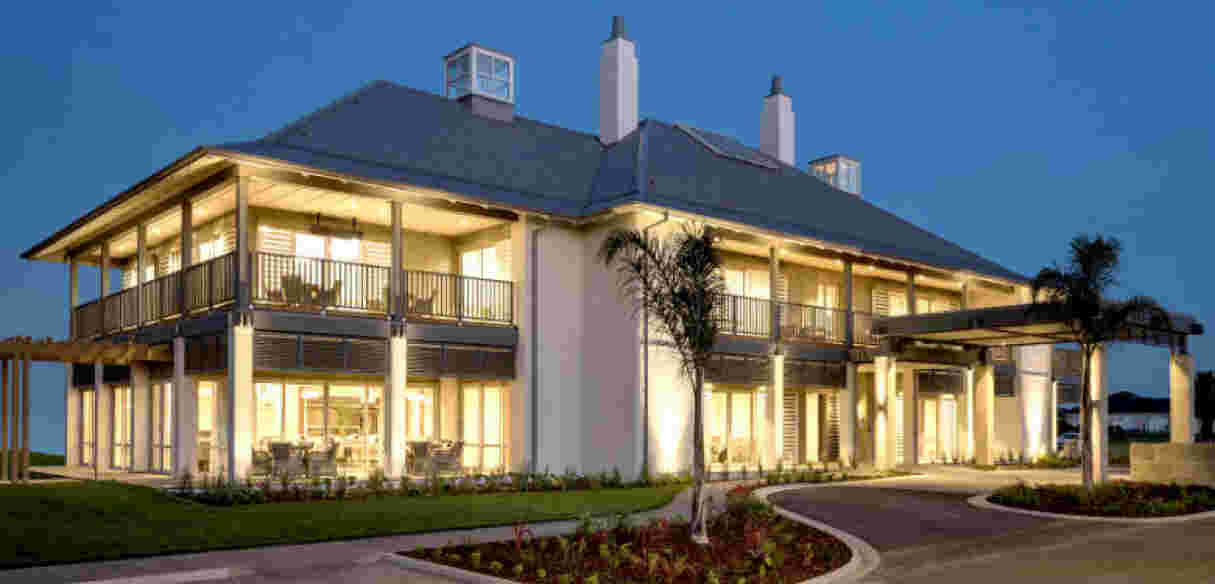 Retirement Commissioner in Tauranga opens world-class facility
Pacific Coast News
Retirement Commissioner Diane Maxwell yesterday opened Pacific Coast Village's landmark five-star village community centre, describing it as "incredibly important" as the New Zealand population ages.
The upscale 1900m2 two-storey "lodge-inspired" facility, The Beach House, is unprecedented within the retirement village industry in Australasia.
Ms Maxwell said the opening of this facility on Maranui St "matters enormously" as New Zealand ages - within 20 years, there will be 1.3 million New Zealanders aged over 65.
"So New Zealand will need to get ready for that. Businesses will need to prepare for that. What excited me about this [new development] is it is an example of a business that is preparing for the future… we are going to live longer, we are active longer."
"The thing that damages your health most is not smoking or drinking, it is loneliness and isolation. What I like about what I've seen here is it's a place for people to come together, to share time… to be with other people and have a common space, and that is very special and it matters enormously."
The opening was attended by Tauranga Mayor Greg Brownless and councillors Leanne Brown and Steve Morris, as well as by the residents who will enjoy the building's world class facilities including a luxurious 50-seat movie theatre, brasserie restaurant, an eatery and lounge, a club lounge bar, study, craft and activity rooms, and hair salon and spa treatment room.
Ms Maxwell joined with Pacific Coast Village's first residents, Gillian and Colin Buckley, to cut the ribbon, before residents enjoyed the facilities for the first time.
Mrs Buckley said the village had changed enormously since their arrival eight years ago, and praised the new Beach House community centre as a place that will draw the residents together and enhance their quality of life.
"I was blown away. It's absolutely beautiful and what's really nice is how comfortable they have made it for us. What it's going to do is meld people together, as they will want to get a coffee or have dinner together. It's wonderful," Mrs Buckley said.
Share this article via: