arrow_backBack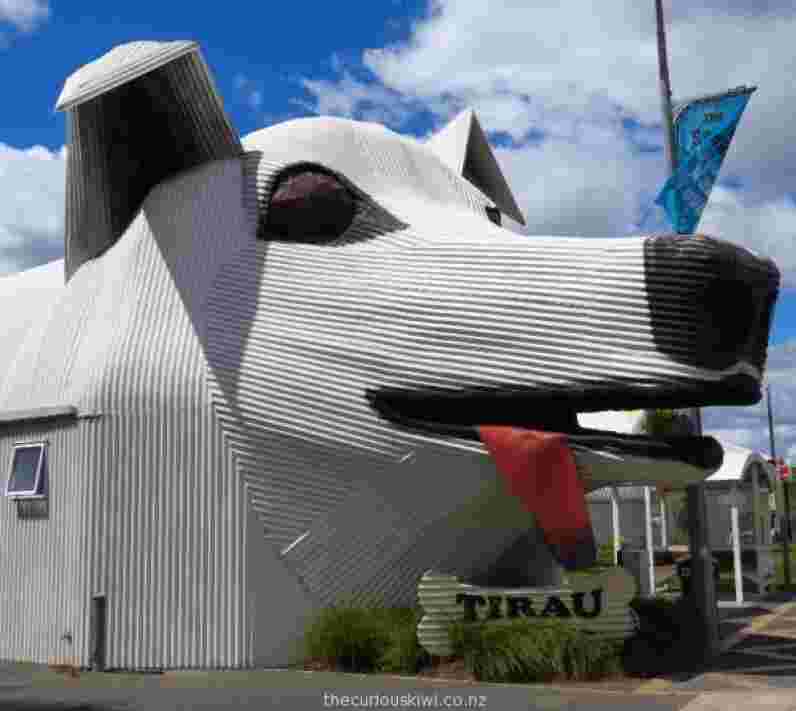 Postcard from Tirau
General Interest
There's something incredibly Kiwi about corrugated iron and there is nowhere that embraces its versatility as much as the small South Waikato township of Tirau.
Here it has become something of a fashion statement, adorning almost every high street building in some way, shape or form. The town's transformation began with its historic sheep. Then along came a dog…then a sunflower for the Garden Centre, a pukeko for the store, and so it went on.
These days Tirau is a popular place to linger with its wealth of stylish cafés, antiques, boutique stores, and countrystyle outdoor centres. Local businesses on the main drag bustle with visitors, and hidden corners reveal rare books in secondhand bookshops, and treats like honey ice cream; the more you poke around the more you find. Food-wise, fresh, tasty homestyle fare is not hard to find in Tirau. One of my personal favourites is the ever-popular Alleycats Café, tucked up behind the long-running Home Sweet Home gift store. You can also stock up on coffee at Beanz and Machines, and treat yourself at 'La More Sweets'.
Further afield you can head out into the countryside to explore local gems such as the Blue Pool Springs, reached via the Te Waihou Walkway. And be sure not to miss Corrugated Creations' large white workshop up on the hill on the northern outskirts of town. This is the place to order your own special corrugated iron innovation with Sheryn and Steven Clothier, the creative folks who have played a key role in reinventing this idyllic South Waikato town.
Share this article via: