arrow_backBack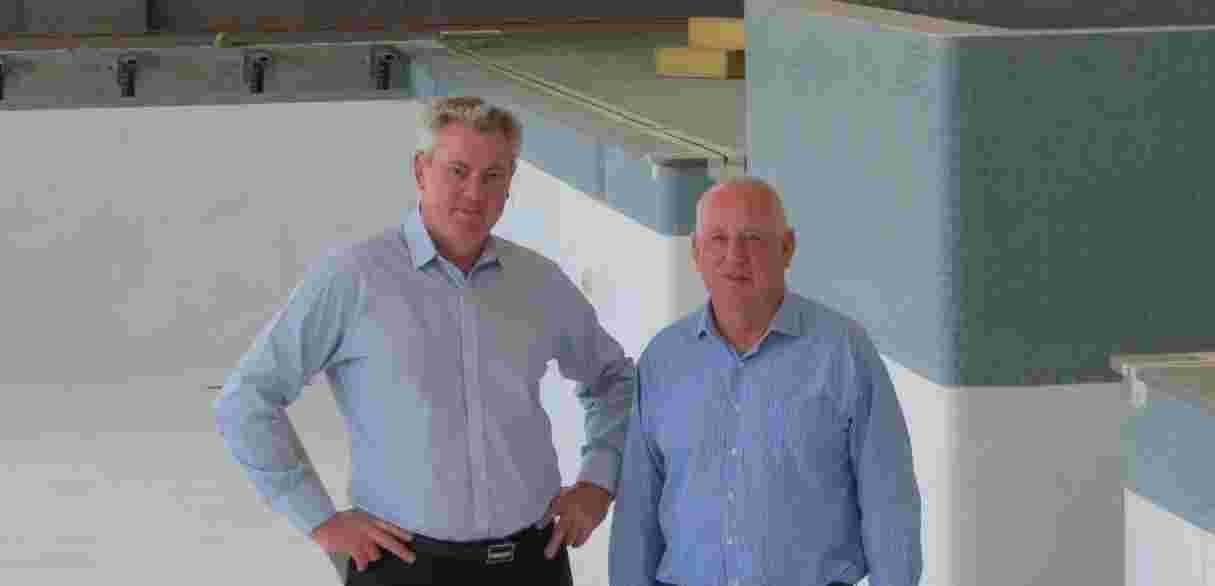 Pool, spa and gym complex complete 'Gold Coast' lifestyle
Pacific Coast News
Residents of Pacific Coast Village, Papamoa's fastest growing retirement village, are delighted with the news that their on-site pool, spa and gym complex will be finished before the end of the year, ahead of schedule.
The indoor complex features a heated 25 metre pool, separate spa, cardio room and sun deck and will officially open to residents at a launch party on 10 December.
Designed by award-winning architects Sumich Chaplin, best known for their upscale and contemporary residential and resort builds, including Taupo's Huka Lodge, the pool complex complement's the village's first communal facility the Summerhouse Pavilion – also designed by Sumich Chaplin.
Graham Wilkinson, managing partner of Pacific Coast Village, says the new leisure facilities help complete the holiday feel of the beachside village.
"Pacific Coast Village has been carefully designed to create a lifestyle comparable with resorts on Australia's Gold Coast. The new pool and spa are the latest facilities and complement the boardwalk, bowling green and the much-admired Summerhouse Pavilion.
"Importantly, the Pacific Coast community is an active one. The new complex is another way in which we can meet the physical and recreational needs of our residents.
Chairman of the village's Residents' Committee, Don Allan, says residents are thrilled with the latest addition and he believes that facilities like the pool are one of the reasons for the strong growth of the village over the past year.
"Who wouldn't want to like to live here in the Bay where every day you can walk on the beach, have a swim in the pool, play bowls, socialise and feel secure and relaxed in beautiful surroundings?"
He adds, "The village operators here have certainly delivered on their lifestyle promise for residents."
Built by local contractors and using as many local products as possible, the glass-sided pool complex has taken 11 months to construct at a cost of over $2 million.
The next project for Pacific Coast Village is to design and build the main 'Beach House' community centre. In keeping with the resort style of the rest of the village, and designed once again by Sumich Chaplin, the Beach House will include a restaurant, café and wellness centre.
Share this article via: