arrow_backBack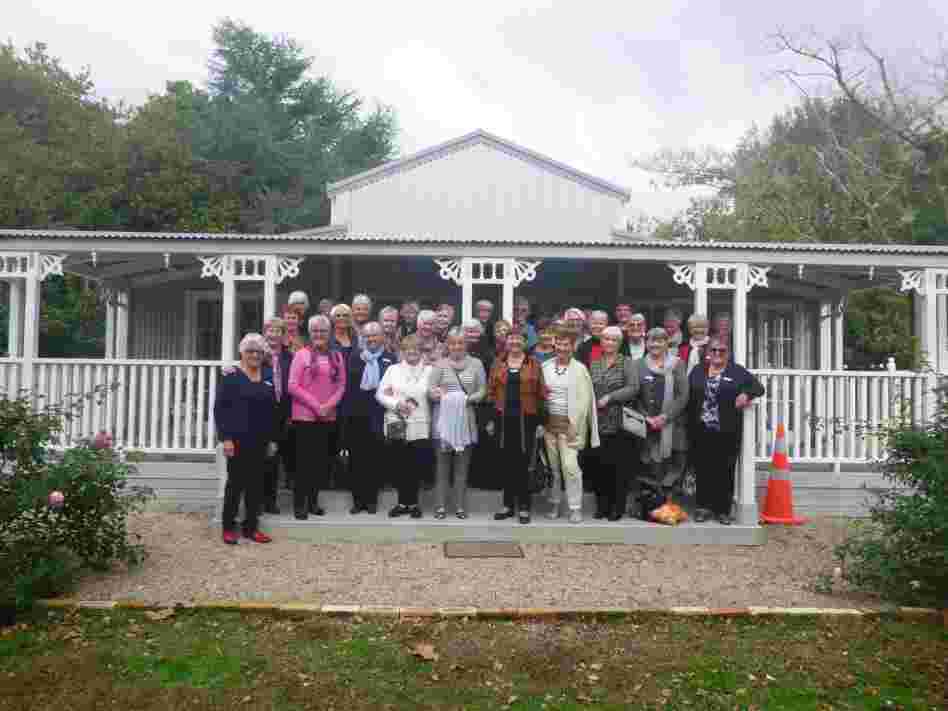 Pacific Coast Village Ladies Visit to Persimmon Lane
Pacific Coast News
Persimmon Lane Cakery and Coffee shop is a beautifully restored white wooden cottage, complete with a white wooden band rotunda. It is situated down a country driveway in Te Puna near Bethlehem amid lovely mature trees (including Persimmons) and well-kept gardens. Open to the public every Tuesday to Thursday, it offers an exquisite selection of baked goods and cakes and specialises in "high teas".
So it was here on the 24th May that 36 ladies from the Village (and the token male, bus driver Mathew – because someone has to drive the bus) came to sample a sumptuous lunchtime spread. Judging from the comments and favourable reviews of the attendees, it was a very special outing.
Pacific Coast Village has grown quickly recently so it was good to see both long standing and newer residents mingling together. One member of the group hadn't yet moved into the Village but was still keen to take part in the outing.
As usual the Social Committee was determined to add an element of fun. Each attendee was given a bag of goodies together with a free raffle ticket as they first boarded the bus. The raffles were drawn and prizes handed out after lunch, and even though there were a few raised eyebrows when two of the Social Committee members won prizes it was all taken in good fun.
Thanks to the Social Committee for a great day out, and the bonus of doggy bags of leftovers and Persimmons to enjoy later.
Share this article via: