arrow_backBack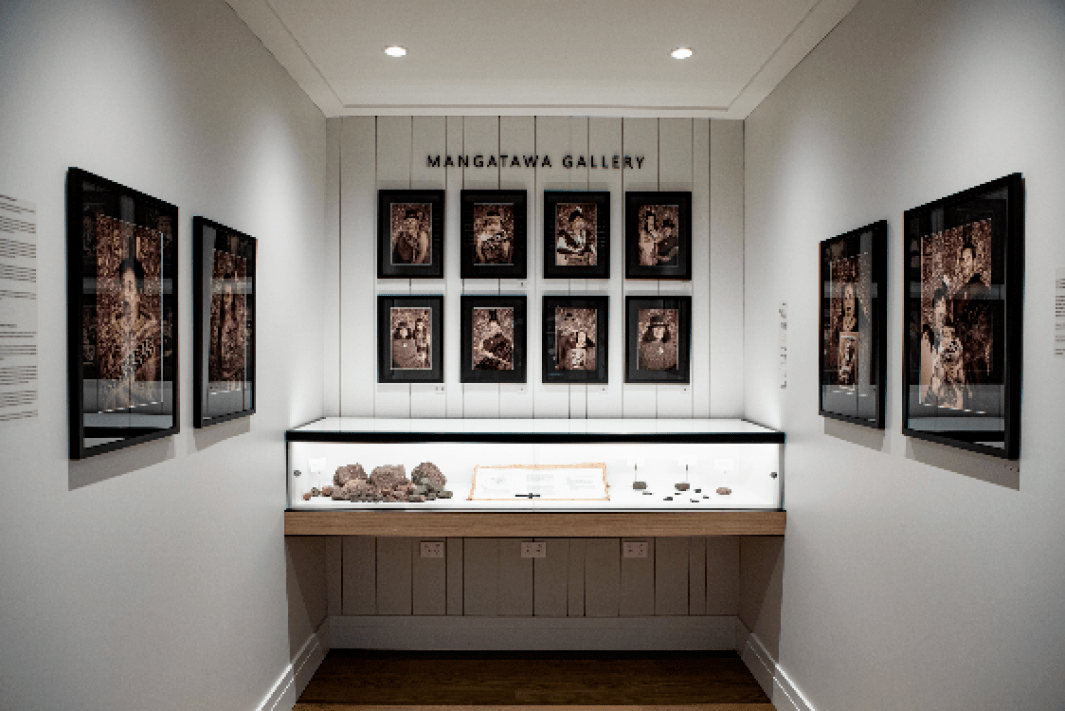 Mangatawa Gallery opens at the Beach House
Pacific Coast News
Portraits of local Maori are among the taonga (treasures) in a new art gallery at The Beach House at Pacific Coast Village.
Generus Living Group and Mangatawa Papamoa Blocks Incorporated (MPBI) formed a unique partnership in the development of both the Pacific Coast and Pacific Lakes retirement villages and the gallery is a further celebration of this partnership.
"The inspiration for the Mangatawa Gallery was to create a space that captures the stories of the whenua (land) and its people, providing insight and meaning to the cultural heritage and whakapapa (genealogy) to the land on which our villages are built on," says Generus Living Group director Graham Wilkinson.
The portraits – created by Soldiers
Road Portraits – are intergenerational
and feature whānau dressed in traditional Māori dress.
In addition to the portraits featuring past and present members of Ngā Pōtiki, the gallery shares the legend of Mangatawa and includes a permanent exhibition of treasured taonga featuring the shell middens and other artefacts from the archaeologist excavations that took place as part of the village development.
The partnership is committed to recognising and celebrating the mana whenua (indigenous people of the land) in a meaningful way," says Graham.
"It was important that the gallery presented with life and energy, and provided a sense of connection and pride. It is a perfect addition to The Beach House."
Graham says the intergenerational perspective of the gallery also reflects the village community of Pacific Coast - the wisdom of years, and the cycle of life. "It captures the essence of whānau, and its importance - acknowledging the connections to the past, present and future."
MPBI chairman Kevin Haua says the village has successfully respected the mana of their land, while also adding value by creating opportunities and providing for Mangatawa shareholders
in the future.
The gallery includes this whakataukī or proverb:
"E kore au e ngaro, he ta moko o oku matua tipuna."
"I will never be lost, for I am a sacred imprint of my ancestors."
The opening of the gallery follows the addition last year of a new pouwhenuan(carved post) carved by prominent local artist Kereama Taepa at the start of the 250-metre beach boardwalk on Maranui Street opposite the village.
The boardwalk includes information panels on the history of the area, incorporating Mangatawa, Hikurangi, Kopukairoa and te rohe Kiwa (Pacific Coast), as well as the vegetation of the
coastal dune system.
Share this article via: