arrow_backBack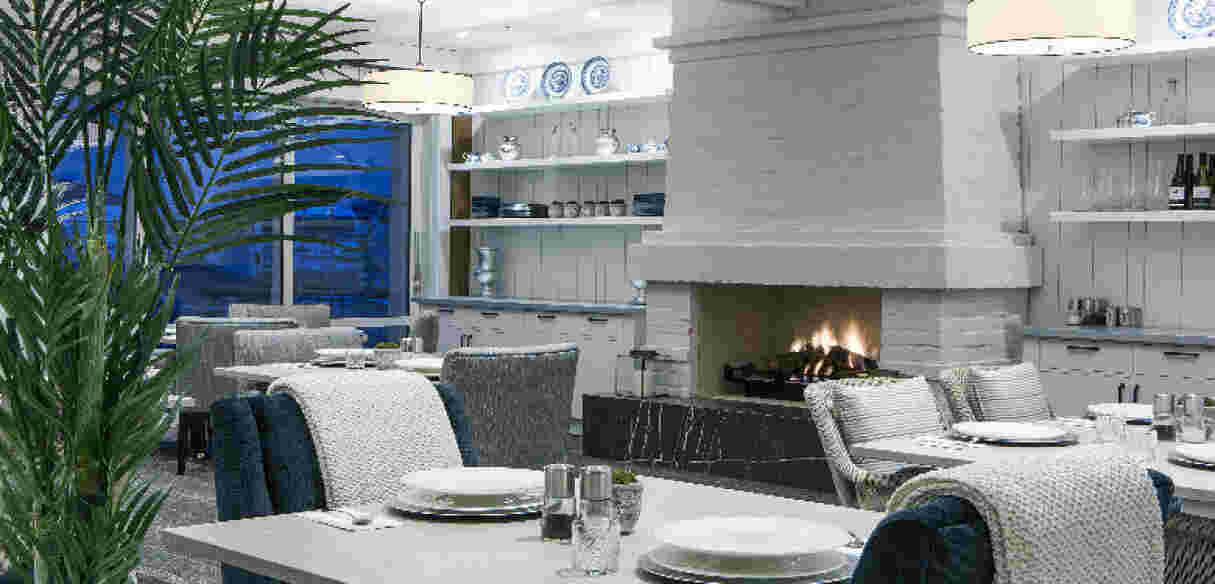 Living the good life at Pacific Coast
Pacific Coast News
Absolutely superb – definitely in the five-star category." That's how Pacific Coast Village residents Denis Edwards and Sue Lloyd describe the village's facilities.
The landmark village community centre, The Beach House, is now complete, and residents have been enjoying the many premium facilities it has to offer. Whether it's savouring a meal at the a la carte restaurant The Grill Brasserie, a delicious lunch at the casual, yet elegant, Bloom eatery and lounge or catching a movie at the luxurious 45-seat cinema, residents are spoilt for choice at The Beach House. This stunning community building, designed to emulate an upscale resort, also houses a very attractive lounge bar, study, craft and activity rooms, hair salon and spa treatment room.
"We love it – it's what we signed up for and we are very happy. We love the ambience and the food is stunning," Sue says of The Beach House. "It's excellent - the staff are efficient, intelligent and responsive," adds Denis, who assists the villages classic film club.
The mouth-watering menus at The Beach House eateries are full of healthy, fresh options – but also include delectable treats such as the delicious Lemon Trio or Chocolate Brownie. Popular at Bloom are the selection of freshly made juices and smoothies and the legendary Eggs Benedict, while The Grill's most-ordered meals are the Surf and Turf and Scotch Fillet.
With The Beach House complete, the village is looking forward to the next exciting additions to the extensive facilities – 36 serviced apartments and a boutique aged care facility. Village manager Carl Braddock says the serviced apartments are on schedule to open in the fourth quarter of 2019. "The serviced apartments will be a complementary wing of The Beach House, enabling residents there to
enjoy Bloom, The Grill Brasserie, The Beach House Bar and many other activities and facilities," says Carl. "Top class services in the apartments will include meals, housekeeping and some personal services."
The village is also looking forward to being able to provide an aged care facility following the opening of the serviced apartments. The Pacific Coast hospital design is well advanced with standard and deluxe rooms, as well as several luxurious suites to provide a level of care not yet found in the Bay of Plenty. "We're really proud that this will provide much needed high-quality residential care in the area, allowing village residents and local community the ability to stay here on the coastal strip as their needs change," says Carl. "Retirees want to be comfortable, safe and have help at hand, and we are delighted to be able to offer this much needed service in the coming years."
Share this article via: