arrow_backBack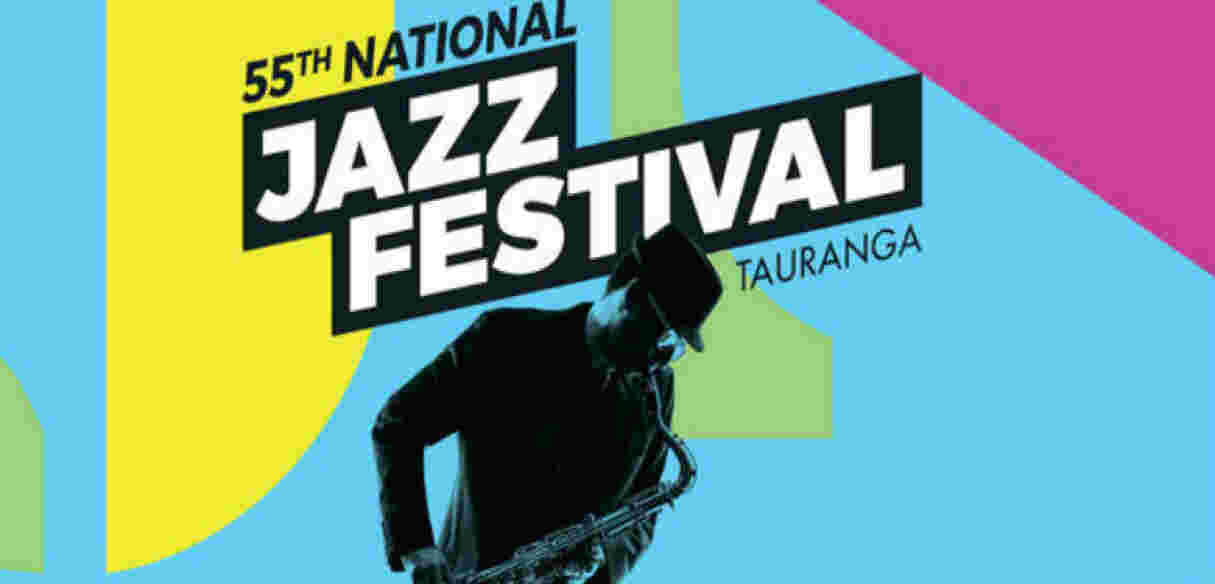 Jazzing up the Bay since 1962
General Interest
Tauranga is home to the largest and longest running Jazz Festival in the nation. For 55 years the Tauranga Jazz Society has drawn crowds from all over New Zealand to enjoy five days of jazz music and entertainment.
The festival, which runs over Easter Weekend, 13th to 17th April 2017, delivers an exciting and varied live music programme with something for all ages. The line-up includes a Waterfront Gala Day with free live music, food and market stalls for the whole community; a festive Downtown Carnival with jazz and blues acts playing on multiple stages set up along the Strand and extending through to Red Square (entry is by way of a gold coin donation); and a high-vibe waterfront Hurricane Party for the young ones; plus exhibitions galore.
Performers include headline act, Alchemy, playing at 7pm on Saturday night, which features four of New Zealand's favourite singers: Ria Hall - who grew up in the Bay, Anna Coddington, Julia Deans and Bella Kalolo, and showcases 19 iconic Kiwi pop songs, reinvented as world-class jazz. These classic Kiwi favourites include songs made famous by New Zealand talent such as Split Enz, Dave Dobbyn, Shona Laing, Lorde, The Crocodiles, Crowded House, The Swingers, Dragon, Price Tui Teka and Hello Sailor - just to name a few. Alchemy is backed by Roger Manins, playing the saxophone; Mike Booth playing trumpet; Hadyn Godfrey on the trombone; Dixon Nacey playing guitar; Grant Winterburn on the keyboard; Cameron McArthur on bass; and Adam Tobeck playing the drums.
On Easter Friday, in the intimate setting of X Space at Baycourt, there's also the chance to experience the soulful contemporary style of Paul Ubana Jones, winner of three New Zealand Music Awards. A musician of note, he's played at numerous large international events including the Dublin Blues Festival. This event is proudly sponsored by Pacific Coast Village.
Another highlight of the National Jazz Festival is the National Youth Jazz Competition, where young jazz performers from all over the nation come together to compete for a range of trophies. The competition fosters excellence and has long been known for nurturing national talent, with many of New Zealand's stars kicking off their musical careers at this festival.
Tickets to the main acts performing at the National Jazz Festival can be purchased from Ticketek at www.ticketek.co.nz or by phoning 0800 842 538. Savings can be made by becoming of member of the Tauranga Jazz Society. For further details visit www.jazz.org.nz/membership.
Share this article via: