arrow_backBack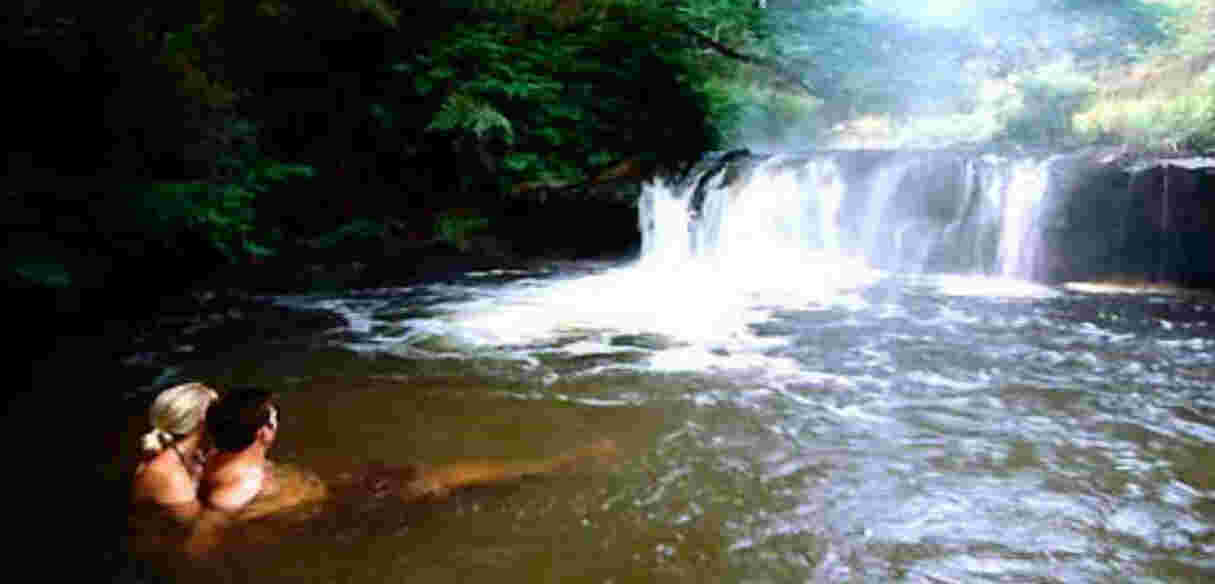 Hot Pool Heaven
General Interest
Rotorua's active volcanic wonderland of frothing geysers, bubbling mud pools, and natural thermal springs and spas is the North Island's epicentre of thermal delight. Only a 40 minute drive from Pacific Coast Village, Wai Ora Spa at Hells Gate, puts these resources to good use. The facilities provide the chance to detoxify for a modest fee, then rejuvenate in the therapeutic waters of a toasty, non-chlorinated sulphur pool. The local Ngati Rangiteaorere has ancient legends about the extraordinary healing powers of the springs, and has operated this area as a public spa since the 1880s.
These days, slipping into a hot mud bath to rub thick oozing mud over one's limbs is the ultimate decadence and it feels strangely reminiscent of playing in mud puddles as a kid. The mud itself is totally natural and untreated, but the pH levels are checked to ensure they remain at a steady 5.0 to 5.5. To create a comfy temperature, geothermal water is diluted with water from freshwater springs located on site, or, if heating is required, steam from the park is used. Washing off using cold spring water is simultaneously excruciating and liberating. Then it's straight into a sulphur pool for a long hot soak to warm up.
If a mud bath is not quite your cup of tea, the chances are that the Polynesian Spa overlooking Lake Rotorua in the heart of the city will be. It caters for everyone, with family pools, adult-only pools, and private pools, as well as the peaceful lake spa retreat where you can relax while watching the sun set.
Other heavenly places to toast your tootsies include Lake Rotoiti's Parengarenga Pools at Manupirua Bay (only accessible by boat), and Te Wairua at Lake Tarawera. This well kept secret is reached by hopping aboard a Clearwater Charters water taxi at Tarawera Landing. Once there, a short two-minute walk along a bush track leads to a natural hot pool set in a tranquil glade amongst the trees. The steaming waters of Hot Water Beach – also on the shores of Lake Tarawera – provide the chance for a hot soak, once you've dug a hole in the sand.
Easier to reach is Kerosene Creek on SH5 just south of Rainbow Mountain. Here, a hot flowing stream offers a variety of pools and you can find your own warm spot among the rocks, and soak yourself in delicious warmth without parting with a single cent.
Words: Donna Blaber
Share this article via: