arrow_backBack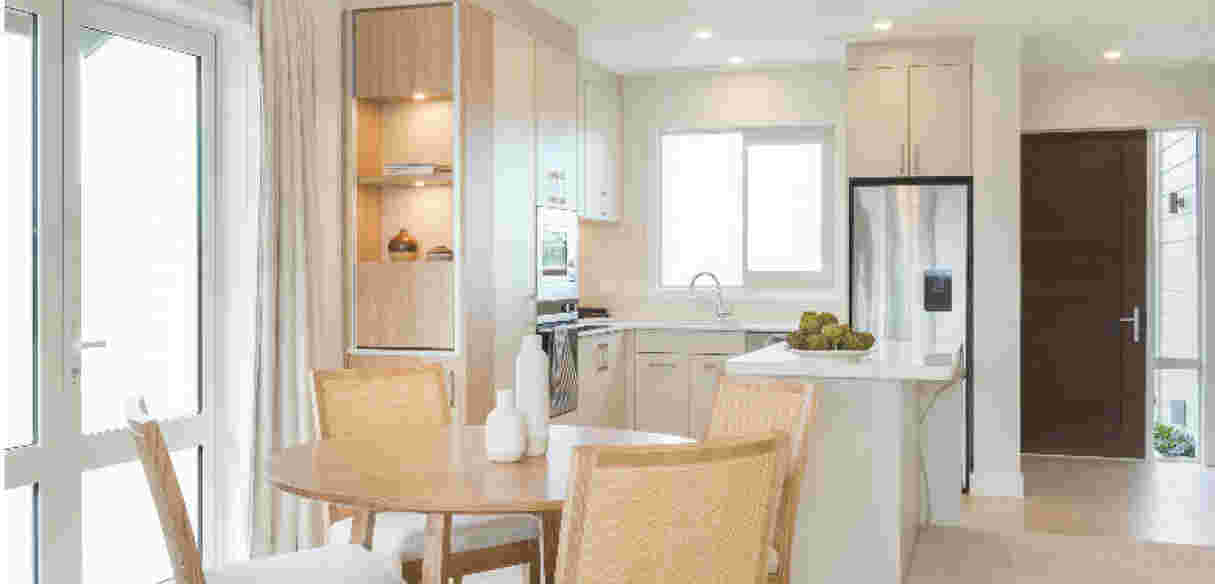 Demand high for first homes at Pacific Lakes Village
General Interest
Construction of the first homes at the new Pacific Lakes Village is under way, with the first residents expected to move in during October this year. With the ambience of a luxurious lakeside resort, the village will include a mix of single-storey villas and terrace houses. Village Manager Mark Vincent says there has been considerable uptake in both the terraced houses and villas from both locals and people outside the Bay of Plenty. "The mix of villa and terraced house designs has provided a great range of options for people and will also make a striking visual impact."
"As well as those looking to make a positive lifestyle change, the eco-friendly features of the village have attracted people with a desire to look after the environment." Pacific Lakes Village will have its own ecosystem, via a series of waterways, fed from rainwater and natural aquifers that will support the regeneration of plant and birdlife.
There is a great range of villa designs available, including stand-alone and duplex configurations, with a choice of a single or double garage. Villas feature two bedrooms and two bathrooms, and some designs include a study. The terrace houses are three bedrooms, two bathrooms with a single internal access garage.
Construction is also due to begin later this year on the Lake House, an architecturally designed community facility featuring an indoor activity area, sweeping deck and covered entertaining area. The Lake House is designed to operate off the grid with its own solar power and rainwater recycling systems.
Adjacent to the Lake House will be the multi-purpose Village Green, where residents can play bowls or croquet, or practice their putting. In addition, there will be a market garden, commercial glasshouse, climate controlled growing house, and a variety of fruit trees scattered throughout, enabling residents to grow their own produce and connect with nature.
Other facilities will include the village's main community hub featuring a cafe, bar and lounge. There will also be a library, arts and crafts studio and an expansive entertainment centre for resident functions, events and fitness classes. Pacific Lakes Village will have plenty of options for staying active, including a gymnasium, outdoor gym circuit, petanque, tennis and aqua centre.
"Demand for our first stage of homes has again exceeded our expectations with well over half already taken" says Mark.
Visit the stunning Show Home which is now open for viewing daily between 10am and 3pm. Or contact Sonia on 07 262 0191 for more information.
Share this article via: