arrow_backBack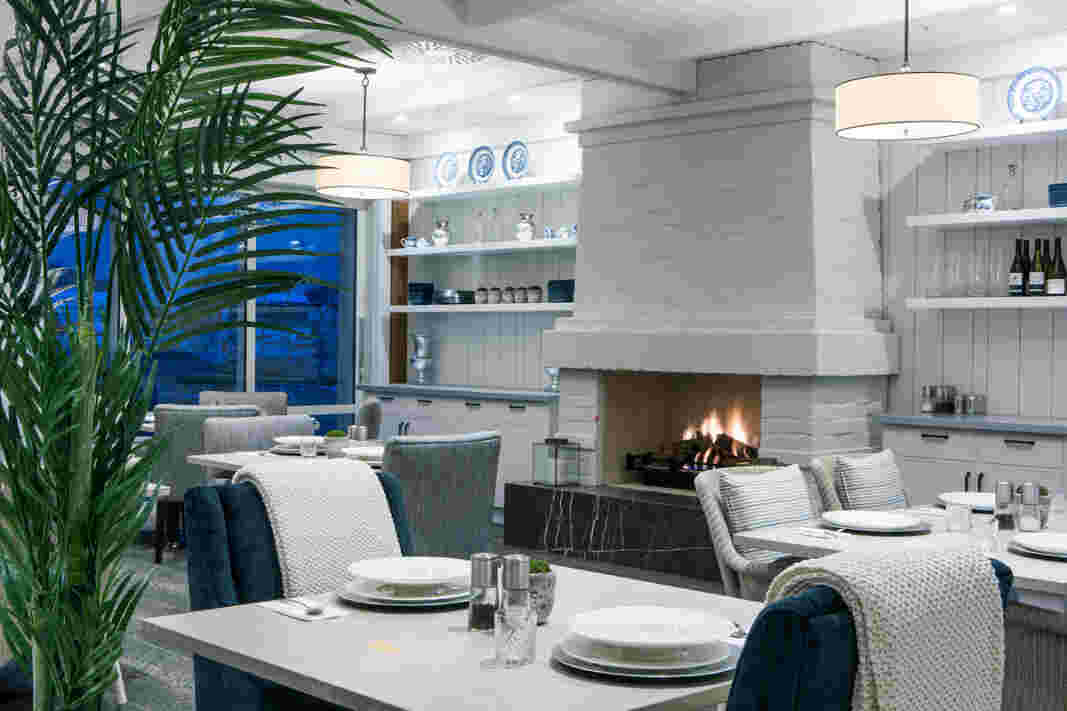 Culinary Creativity on the Coast
Pacific Coast News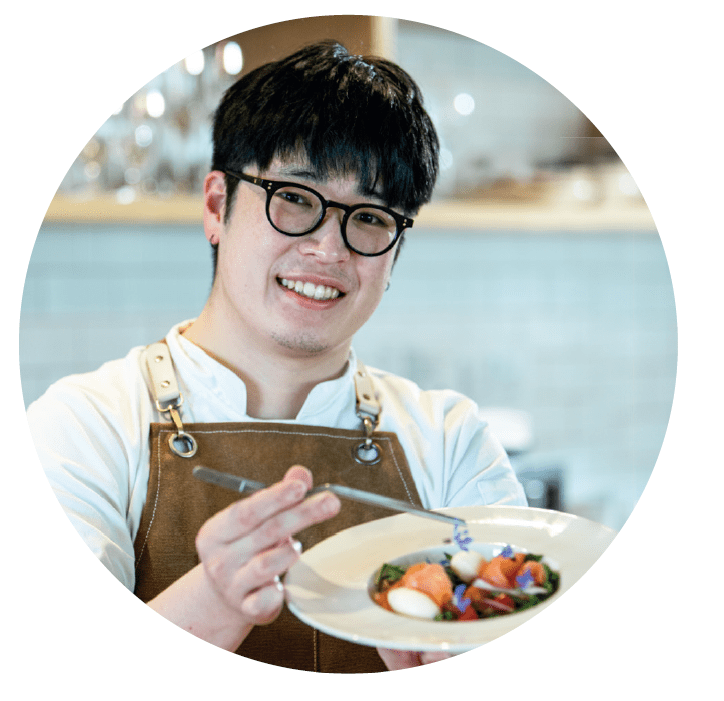 Pacific Coast Village is already benefiting from the culinary creativity of new Head Chef Andy Kang. We talk to Andy about his exciting career and the passion he has for his latest gourmet adventure.
Andy Kang dreamed of becoming a chef since arriving in New Zealand at 11 years of age, his food technology classes at school giving him a taste of just what was possible. After completing his culinary training in Auckland, he wanted to connect with his heritage and secured a job at a Korean restaurant in the city.
From there, he moved to fine dining at Japanese fusion restaurant Masu in Auckland's Federal Dining Precinct. When his previous head chef decided to open a Californian eatery - capturing Latin, Asian and Mexican foods - Andy jumped at the opportunity to further hone his skills alongside him.
But eventually the lure of exploring beyond Auckland's food scene and the opportunity to gain more experience in New Zealand cuisine, he found his way to one of Hamilton's most popular cafes, Mavis & Co.
After a stint in Mavis & Co, he moved to Izakai Bar and Eatery in Tauranga, which featured a clever combination of Japanese and Maori cuisine.
"When opening Izakai, I worked a lot with Kasey and Kārena," Andy refers to the Masterchef winners from 2014 who have been spearheading a serious renaissance of Maori cuisine. "We created a lot of dishes together, utilising native New Zealand ingredients and I learned a huge amount."
In 2020, a quick trip back home to Korea to get married became a six month ordeal when Covid hit. However, New Zealand was where he wanted to be and as soon as travel restrictions enabled him to, he was back, this time working at Auckland's Ahi restaurant, owned by awardwinning celebrity chef Ben Bayly.
"Ahi is all about developing New Zealand cuisine utilising native ingredients sourced throughout the country - from oysters from Waihi to mountain goat from the far south." When Andy's wife was fi nally able to join him in New Zealand, the pair settled on Tauranga to start their life together.
He set about opening modern Asian street food venue Master Kong in Mt Maunganui. The popular and exciting eatery brought with it long days and nights, and the pre-set menu left little room for creativity.
So, when the Head Chef role at Pacific Coast Village became available, it was a dream come true.
"There's so much going on here, it's really exciting," Andy says of the resort-like village set between Papamoa and Mount Maunganui.
The excitement he's referring to is in-house cafe, Bloom Eatery and Lounge; a la carte restaurant, the Grill Brasserie; and expansive lounges allowing catering for both village or private functions, the unique Beach House Bar for quiet drinks or happy hour.
From a culinary perspective, there's something for everyone from a traditional breakfast menu and cabinet staples such as pies and scones through to a unique lunch menu. When it comes to functions, residents can choose anything, from classical sit down menus to cocktail style finger foods, or from morning tea through to elegant high tea.
The kitchen is currently undergoing an extensive expansion so a condensed menu has been created while they operate out of a mobile kitchen. Once completed, the world is Andy's culinary oyster!
"I'm excited about applying everything I have learnt over the years and integrating these into exciting new menus utilising fresh local, New Zealand ingredients."
Share this article via: