arrow_backBack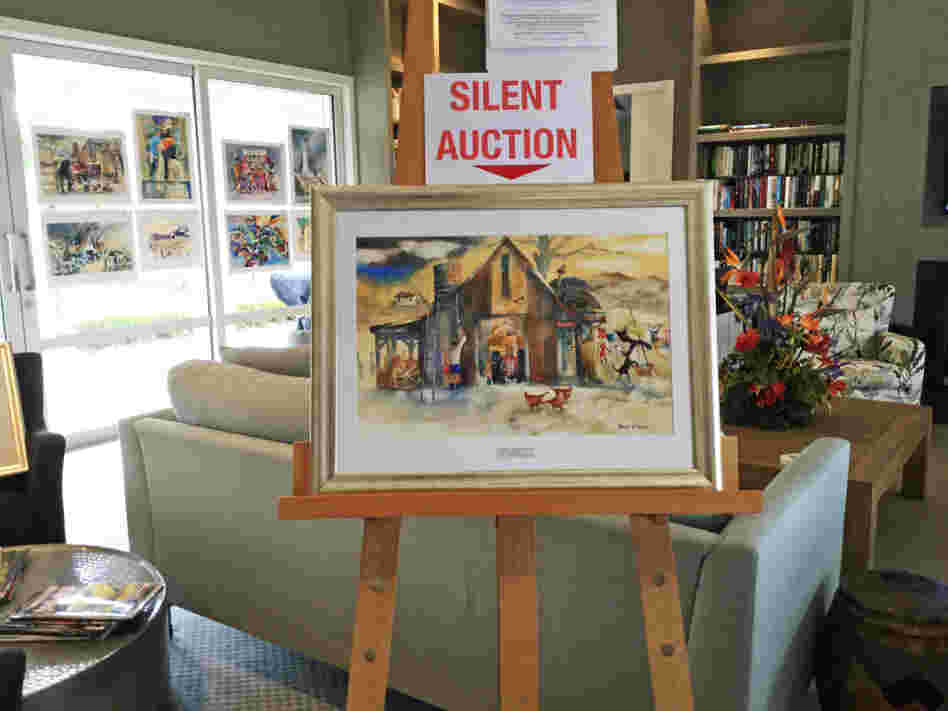 A day of art at Pacific Coast Village
Pacific Coast News
Half of The Summerhouse was converted into a gallery last weekend with a stunning display of watercolour art exhibited by resident, Russell McKenzie. With the addition of French café music, two lovely floral displays and a video of the works on continuous play contributing to the ambience, it was a day of good colourful fun. Feedback from those who viewed the works was great and there were many enthusiastic comments, including requests for Russell to take watercolour classes for other residents when the Beach House opens next year.
Following a career in art and graphic design, Russell had his wish – to paint in watercolour for pleasure – come true when he had the opportunity of being tutored by Ted Sherwen, one of New Zealand's best watercolour painters. He describes his current preferred style as whimsical, contemporary and unpredictable. He draws his inspiration from the New Zealand lifestyle with its social customs and rural settings. The works have humour and unexpected detail, inviting a longer viewing.
Russell is probably best known in Auckland, having exhibited at various galleries there, so we in The Bay of Plenty are privileged to now have access to his work.
Russell has also regularly donated works to charity auctions and other fund-raising requests. This exhibition was no exception. Money raised from a "Silent Auction" for a beautifully framed rural watercolour went to the New Zealand Blind Foundation for Puppy Training.
Share this article via: