arrow_backBack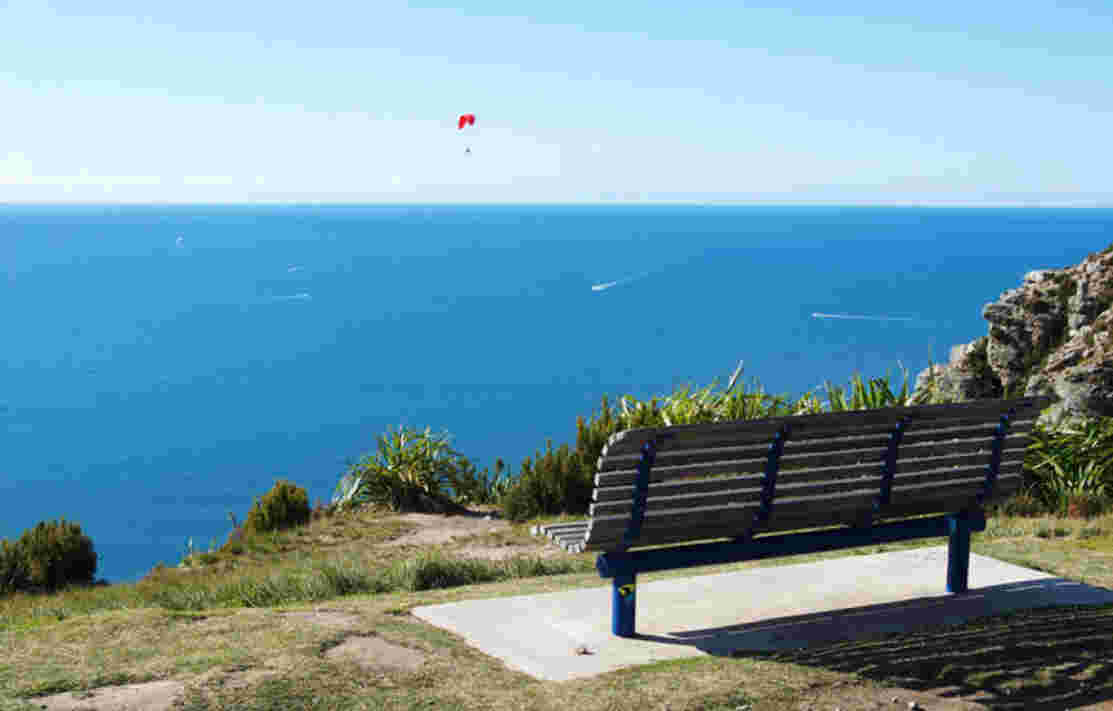 The Perks of Living Between Papamoa and Mount Maunganui
General Interest
Being able to choose where you want to live is one of the great joys of retirement. When you're no longer tied to a particular area because of work, there's no reason not to relocate to a region where you can live your retirement years to the fullest.
The only question now is: where will you go?
One place that is worthy of your consideration is the coastal Bay of Plenty. Blessed with 125 kilometres of gorgeous coastline, the region offers a superb beachtown lifestyle along with easy access to all the modern amenities and healthcare services you'd expect to find in a major city.
What attracts seniors to visit Papamoa?
Papamoa is a popular destination among holidaymakers and retirees alike - and it's easy to see why.
Great climate
Boasting a temperate climate and thriving cafe culture, the laid-back coastal settlement is most famous for Papamoa beach, a 16 kilometre stretch of white sand that reaches from Kaituna River in the east to Mount Maunganui in the west. With picture-perfect scenery, stunning sunsets and dozens of great fishing spots, life in Papamoa feels like a neverending seaside getaway.
Active lifestyle
Need a break from the surf and sand? Papamoa is blessed with a plethora of excellent walking and cycling tracks to suit a wide range of fitness levels. Wairakei Reserve, with its well-maintained trails, diverse wildlife and gorgeous views, is the perfect place for a morning stroll, while Papamoa Hills Regional Park offers a more challenging track that rewards walkers with stunning panoramic views of Papamoa and the surrounding area.
Urban convenience
As the largest suburb in Tauranga, Papamoa balances the small-town feel of coastal New Zealand with all the conveniences of urban living. A flourishing hospitality scene means you're spoiled for choice when dining out, whether you're in the mood for the perfect flat white, a real fruit ice cream or a classic pub-grub dinner. In Papamoa you'll also find healthcare services, including a number of GPs and pharmacies, while Tauranga city centre, with its bustling shopping centres and comprehensive medical services, is located an easy 20 minutes' drive away.
What's in Mount Maunganui?
Home to more than its fair share of stunning beaches, world-class cafes and boutique shops, there's something for everyone Mount Maunganui.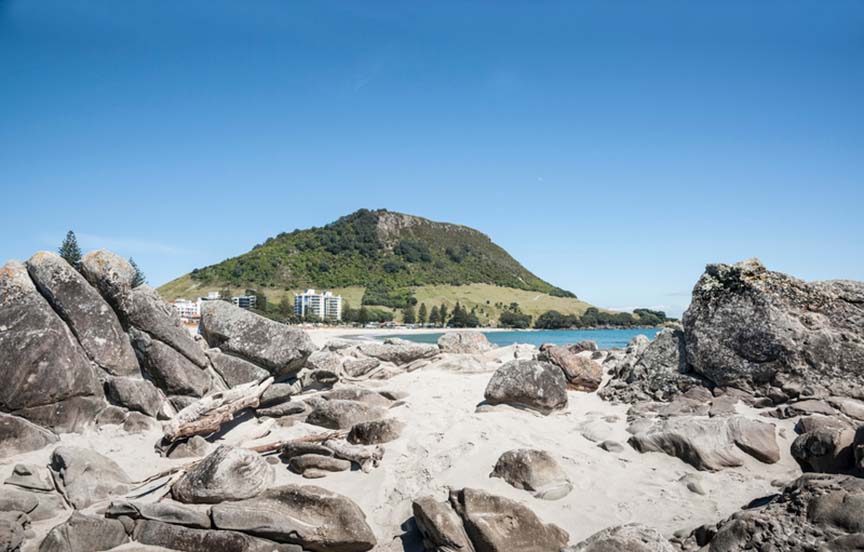 Mauao
The most famous landmark in Mount Maunganui is Mauao, the 232-metre tall mountain that overlooks the town. It's a popular walking spot, with steep but well-maintained trails running up and around the mountain. Relax after your walk with a well-deserved soak in the iconic hot saltwater pools located at the base of the mountain.
Boutique shops
You won't find any shopping malls in Mount Maunganui. Instead, the main street is lined with boutique shops peddling everything from fine fashion to artisan crafts. For fresh produce, be sure to check out the Mount Farmers Market, held every Sunday from 9 am to 1 pm right in the middle of town.
Stunning beaches
The focal point of Mount Maunganui is Main Beach. Regularly crowned the best beach in New Zealand, Main Beach is the perfect spot for surfing, swimming or working on your tan. On the opposite side of Mauao you'll find Pilot Bay, a sheltered harbour popular for swimming, kayaking and launching boats.
The right location between two gems
Nestled between Papamoa and Mount Maunganui is Pacific Coast Village, a forward-thinking senior living community that looks and feels more like a high-end resort than a traditional retirement village.
Pacific Coast Village is conveniently located on Maranui Street in the heart of Papamoa. Residents can meander down to Papamoa Beach via the village boardwalk, while the local supermarket, restaurants and cafes are also within easy walking distance.
Featuring spacious serviced apartments, a wide range of communal facilities - including an international-sized bowling green, 25-metre swimming pool and 45-seat movie theatre - and a vibrant community of like-minded individuals, Pacific Coast village offers the ultimate coastal retirement experience.
Visit the best retirement village in Mount Maunganui
Choosing where to live in retirement is a big decision. If you're interested in retiring in the beautiful Bay of Plenty, we'd love to hear from you. Combining a stunning location with spacious serviced apartments and resort-style facilities, Pacific Coast Village provides everything you need for an active and fulfilling retirement.
To find out more about Pacific Coast Village, give us a call today on 07 572 3029 or email info@pcv.co.nz.
Share this article via: