arrow_backBack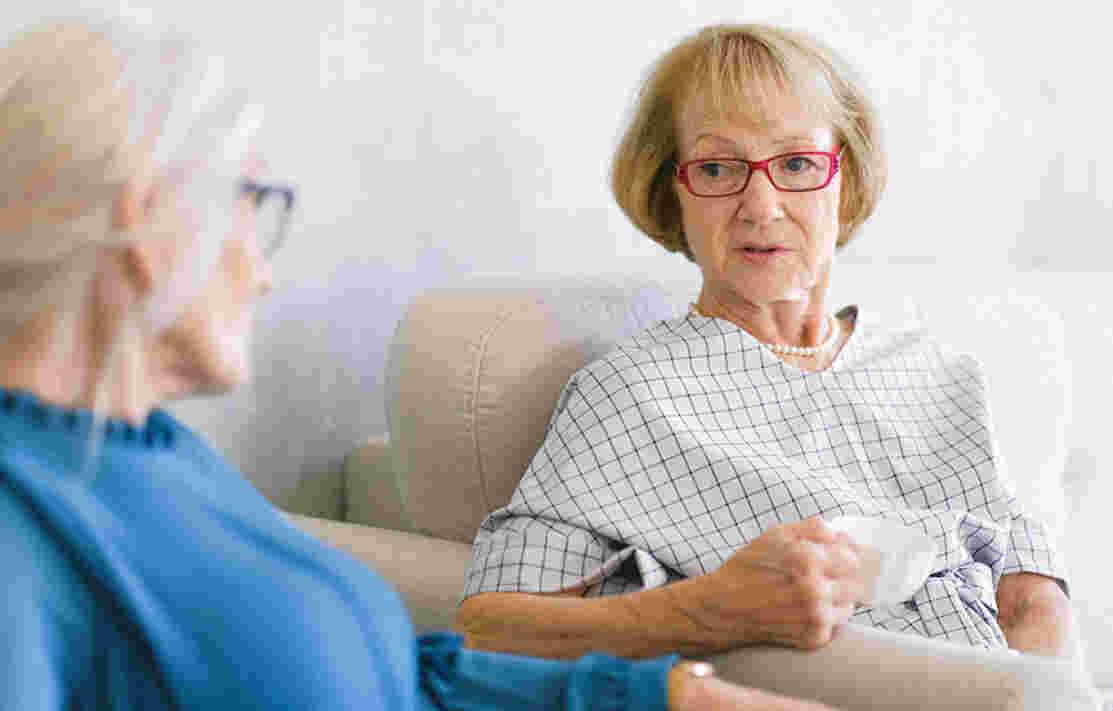 Aged Care Facilities vs. Retirement Villages
General Interest
When it comes to deciding what type of facility suits you the best upon retirement, it can be a difficult task to differentiate between all the options. The two main options that you will find are aged residential care and retirement villages. Keep reading to learn the differences between aged residential care facilities and retirement villages in New Zealand to figure which one suits you best.
What is Aged Residential Care?
Aged residential care provides 24/7 care for an elderly person with a high needs medical condition. Also known as a nursing home, these facilities monitor residents around the clock. They are generally for long-term stays and provide assistance with all aspects of life, including bathing, dressing, medication and diet.
Aged Residential Care in New Zealand
Aged residential care is available in New Zealand to those who need it. The District Health Board (DHB) funds residential care homes in New Zealand. To enter DHB contracted residential care you must be needs assessed by a DHB or DHB NASC as having high, or very high needs which are indefinite and irreversible. The person must usually be aged 65 or over but if you are aged between 50 and 64, you must be unmarried and with no dependent children. It must be decided that the community cannot safely support them anymore and they must enter into residential care.
You are able to enter aged residential care without an assessment from the DHB, however this means that you must pay the full cost of the care.
Pros and Cons of Living in a Residential Care Home
There are both pros and cons to living in a residential care home. On one hand, the pros are that you will receive high-quality care around the clock. You will also have a dietician ensure your diet is properly fulfilling your needs. You can also be guaranteed a high standard of service as these facilities are funded by the DHB.
However, the cons are a reduced sense of independence as well as the cost if you do not meet the funding criteria. Furthermore, you may find yourself isolated from your loved ones if there is not an aged residential care home in your area.
What is a Retirement Village?
A retirement village is a property development designed for retirees who are looking to downsize their current residence, but still live independently and in comfort. The villages typically offer a wide range of accommodation types for seniors such as houses and apartments, as well as many shared facilities such as gardens, restaurants and leisure centres. Retirement villages can be very social as you are surrounded by many like-minded people at a similar stage of life. There is also medical care available should you need it.
Retirement Villages in New Zealand
There are numerous retirement villages in New Zealand offering luxury living in numerous different cities. Fees for the villages are provided by the individual, and there are a number of packages to choose from.
Pros and Cons of Living in a Retirement Village
There are many pros to living in a retirement village. You are able to live in a luxury environment with many amenities to keep you active and social. You have access to care when you need it, and you are living with many other similar people. Retirement villages also run events that allow you to get out and meet new people.
However, the cost is a downside as most retirement villages require an upfront capital investment as well as other costs. This may not suit your budget. You may also have to relocate cities if there is not a retirement village in your area that is suitable for your needs.
Choose What Suits You Best
When choosing what type of facility suits you the best, you must consider which one will best cater to your needs. If you need care and assistance around the clock, then an aged residential care facility can provide you with the support you need.
If you are looking to retire with style and independence, then a retirement village is the place for you.
Pacific Coast Village
If you decide that a retirement village is the place for you, then you should consider making Pacific Coast Village your home. Pacific Coast Village is a premier resort-style retirement village in Tauranga. We have a range of services available including beautiful residences, many leisure activities and on site chefs serving a range of delicious dishes.
If Pacific Coast Village sounds like the right place for you, or you want to learn a little bit more about what we can do for you, get in touch with us at 07-572-3029.
Share this article via: